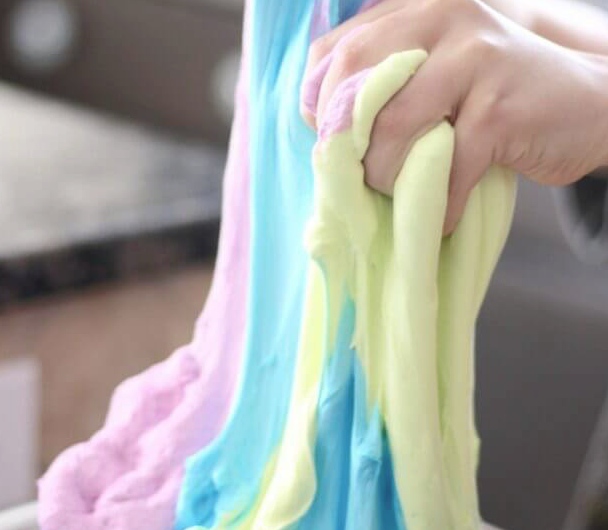 Welcome to Memorial Weekend Day Camp 1.5hr Slime, Gardening and Cooking FUN!
This class is a Summer Camp Preview including trial experiences on 3 of our camp modalities: KidsLab, Horticulture and Culinary Art.
PART 1 – 10:00-10:30 – KidsLab – Fluffy Cloud Slime
What you will need:
1/2 cup of white washable PVA school glue
3 cups of shaving cream
1/4-1/2 tsp of baking soda
Food coloring
1 tbsp of saline solution ( contains both sodium borate and boric acid as ingredients)
Bowl, spoon, measuring cups and spoons
Container for storage
PART 2 – 10:30-11:00 – Horticulture – Grow Your Own Herbs
What you will need:
paper or plastic disposable cups, recycled jars or cups
green onions
soil/ cotton balls
water
small pebbles, beads, gravel, marbles, etc
your favorite art tools to design your 'cup planter'
11:00-11:05 – Get up and move
PART 3- 11:05-11:30 – Lunch – Animal Sandwiches and Fruit Punch
What you will need:
Toast:
Bread
Almonds(optional)
Any other fruit or topping of their choice
Spread of your choice(Nutella, nut butters, jams, etc.)
Strawberries, raspberries, banana , blueberries (optional)
Granola (optional)
Tools:
Butterknife
Plate
Cutting boardTools:
Single serve fruit punch:
Ice(first)
3/4 cup cranberry juice
1/4 pineapple juice
1/4 orange juice
4 tbsp lemon juice
Dash of ginger ale (optional)
Cherry (optional)
Tools:
Large glass
Spoon to stir
Straw(optional)
Rules for joining the class:
Please keep your microphone muted
Raise your hand if you have a question
Show your art up close to the camera when asked to share progress
No recording the lesson out of respect to other students
How will I receive the event link?
You will receive the link to the event upon registration.
You will receive reminders 48 hours before the event, 2 hours before the event, and 2 minutes before the event starts.