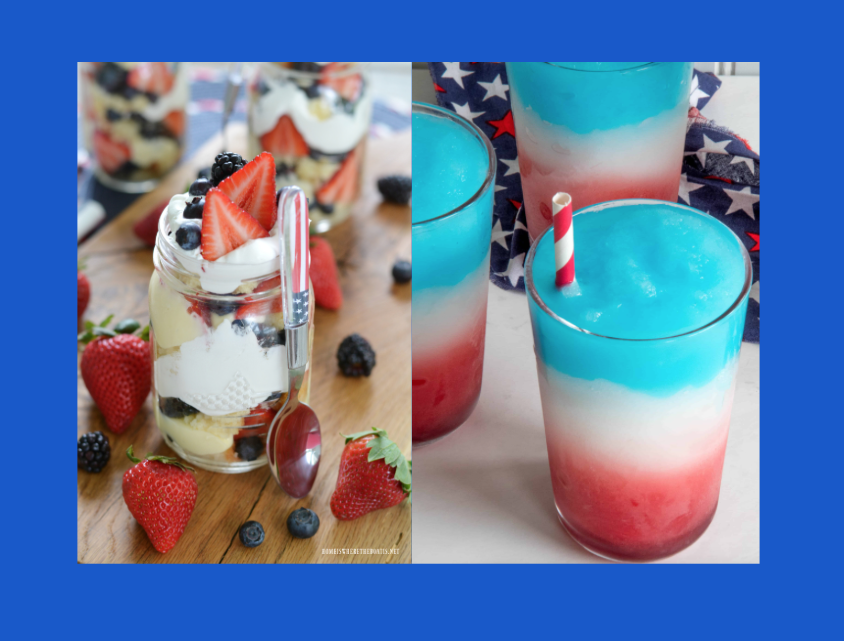 Learn to Make Yummy Snacks and Meals!
Makes 3 servings:
What you will need:
Ingredients for Trifles:
4 oz cream cheese, softened
5 oz lemon curd
1/4 of a pound cake or angel food cake, cut in cubes
1 cup each: strawberries, blueberries, blackberries, (rinsed and dried, strawberries sliced)
Tools:
Mason jars/ tall glasses
Spoons
Ingredients for Whipped cream:
2 cup heavy cream
2 tbsp powder sugar
2 tsp vanilla extract
Tools:
Ingredients for Slushies:
1/2 envelope of Cherry Kool-Aid powder mix
1/2 envelope of Mixed Berry Kool-Aid powder mix
1/2 tbsp of lemon juice
1/4 cup sugar each color
1 cup club soda each color
1 cup ice about each color
Tools:
Blender/ Food Processor
Tall glass
Spoon
Straw(optional)
Rules for joining the class:
Please keep your microphone muted
Raise your hand if you have a question
Show your art up close to the camera when asked to share progress
No recording the lesson out of respect to other students
Where are the event details?
You will receive the link to the event upon registration.
You will receive reminders 48 hours before the event, 2 hours before the event, and 2 minutes before the event starts.
YA reserves the right to cancel, postpone or reschedule a class if the number of students does not meet min.